Spring finally arrived here in Northern Virginia and in a blink we've slid into summer.  I feel the bloom of the new season, and I want to breathe life into my wardrobe, having it bloom afresh, too!
I researched and found some trends that would be easy to update existing outfits and, of course, feel good for a woman over 50.  You can find many more pictures on this Pinterest board for Spring/Summer 2019 trends I created for my Women's Circle last month.
Layered, delicate necklaces
Jewelry trends are an easy way to update our look and right now, layered delicate necklaces are a thing. One recommendation I saw advised spacing the necklaces at least an inch apart, but that's your choice. Remember, we forget the rules and wear what makes us happy.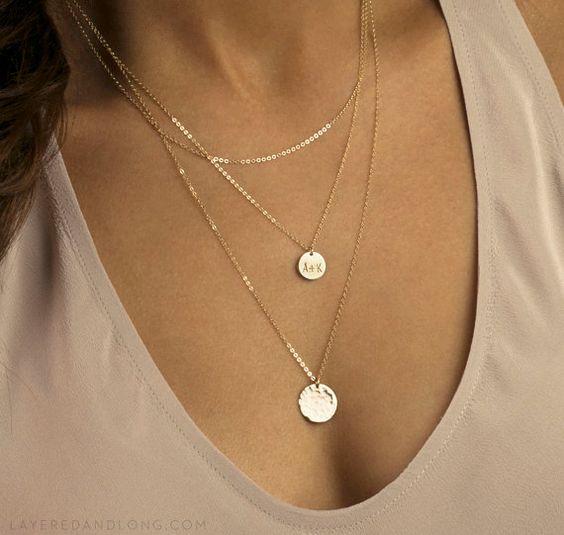 Shoes:  Slides
Love the ease of slides!  Perfect for our carefree summer feeling and showing off some bright toes!  Heels or flats, no matter, they are all on trend.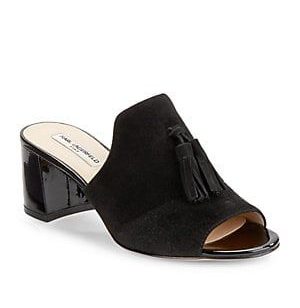 Below is my similar style to these black heels and they are an 11 on the 1-10 versatility scale.  Casual to dressy, they always kick up the style quotient.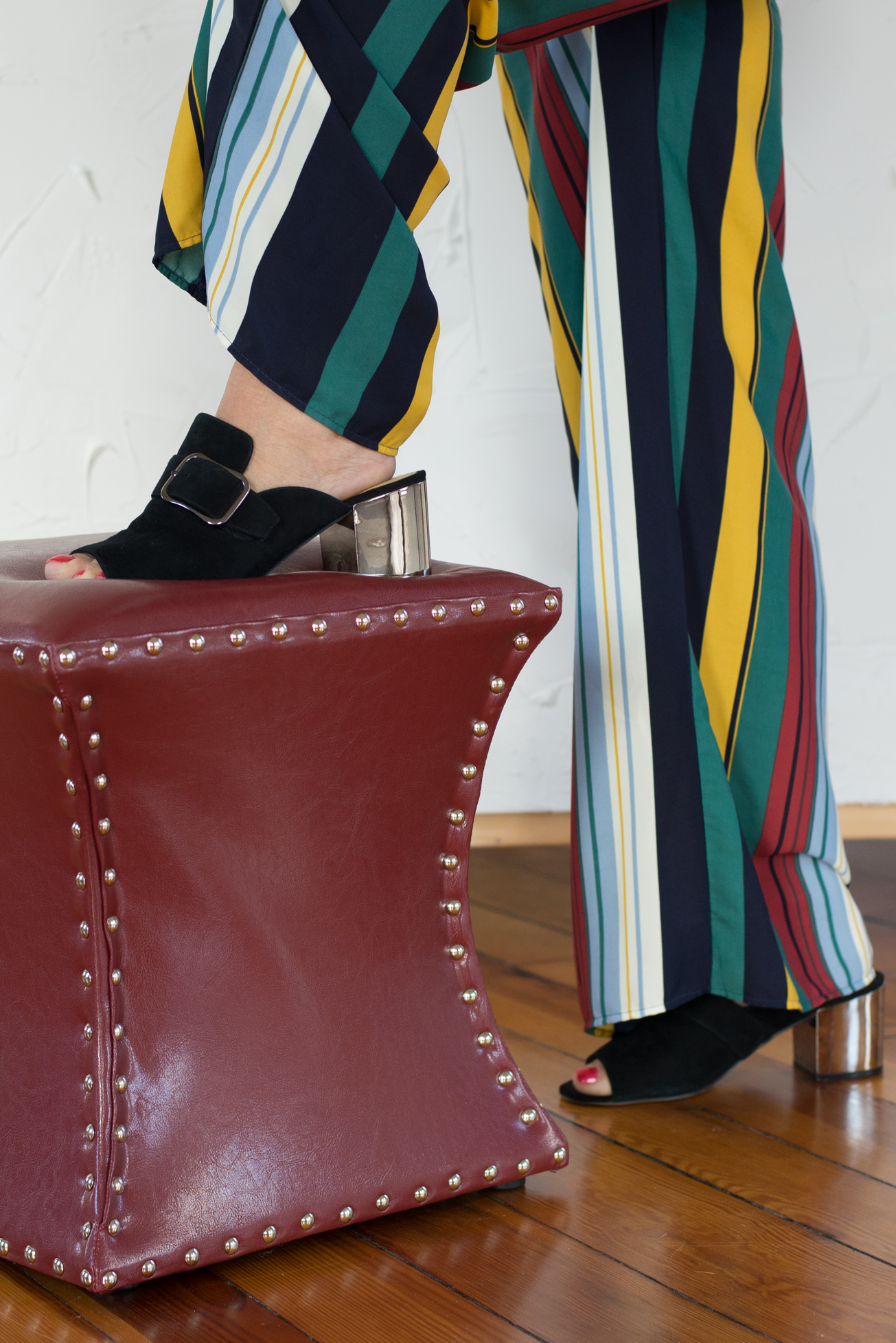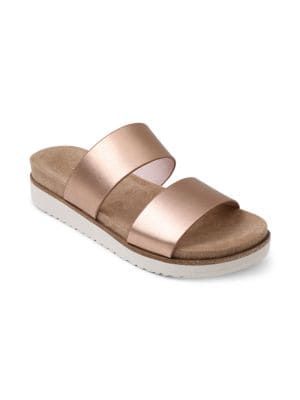 Feels great to bring the bling in summer.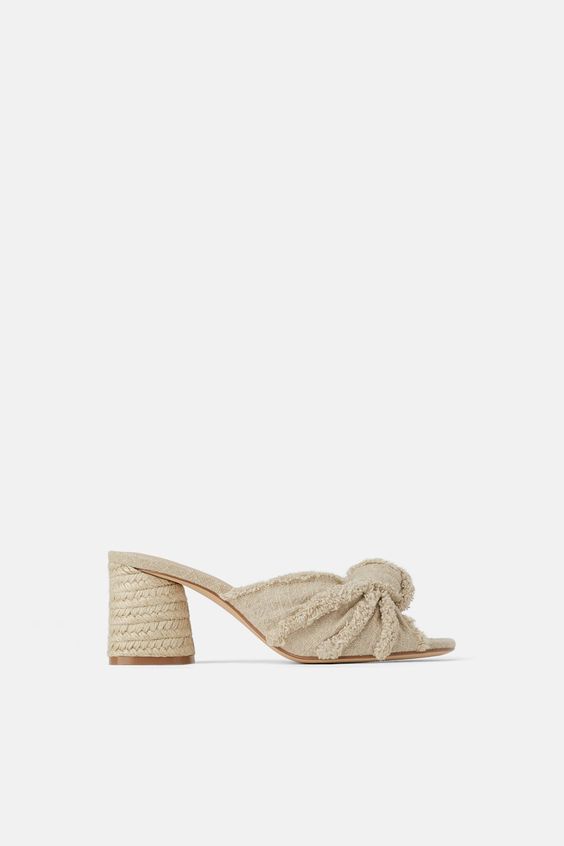 Texture, we are sole mates.
Shoes:  Espadrilles
Closed or open toe, heels or flats, classic preppy or designer interpretation, all is well with this fun and comfy trend.
Color:  Yellow
Yellow is popping up all over. Easy ways to add this pop of color are shoes and accessories.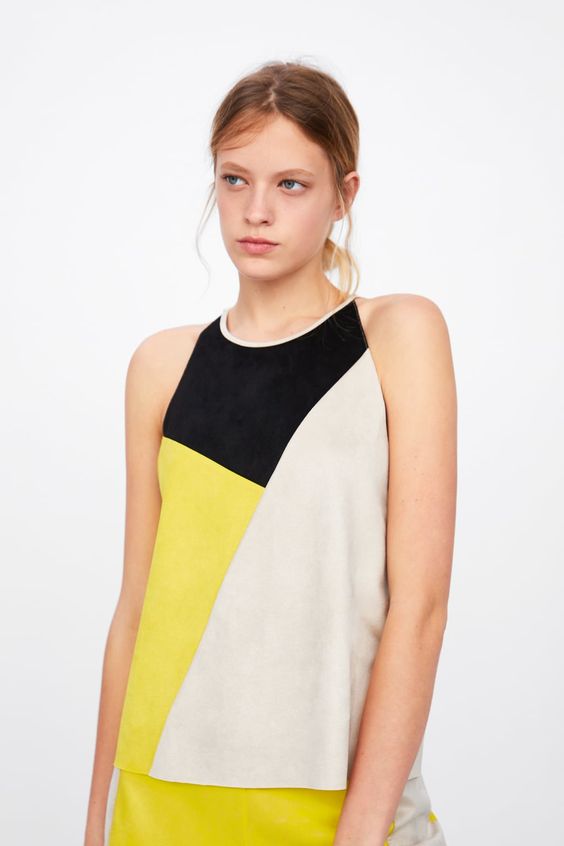 Pattern:  Animal print
Animal prints are still big in clothing and accessories.  Python continues to be on trend.  Leopard never goes out of style, thank goodness!  The nice thing about an animal print is that we can treat it as a neutral, so feel free to pair it with any color you like.  And, like pops of color, if you don't want to wear a lot of it, you can accessorize with an animal print.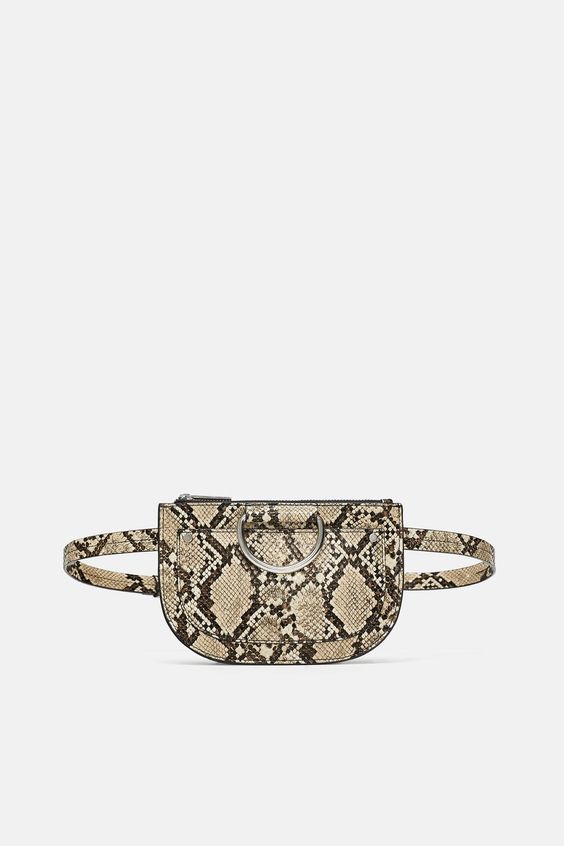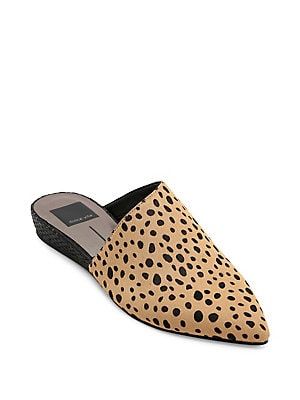 Jeans:  Frayed hems and ankle length
Frayed hems continue to be a strong trend.  You don't have to buy jeans for this trend, you can happily DIY it by cutting off a regular hem and fraying them yourself.  You can keep steppin' down the DIY road by cutting a step-hem:  shorter in front, longer in back, and it's not angled hence the 'step' name.
Ankle length pants and jeans.  We've been seeing the ankle length pants and the look carries us into summer, giving us a chance to show off some cute shoes.  For those of us with proportionately short legs, our inner fashion critic is saying to avoid this length as it will make our legs look shorter.  This is the time to shush our critic, saying, "I'm the boss of me and if it makes me happy, I'm going to wear it."  Remember, Happy looks good on us all!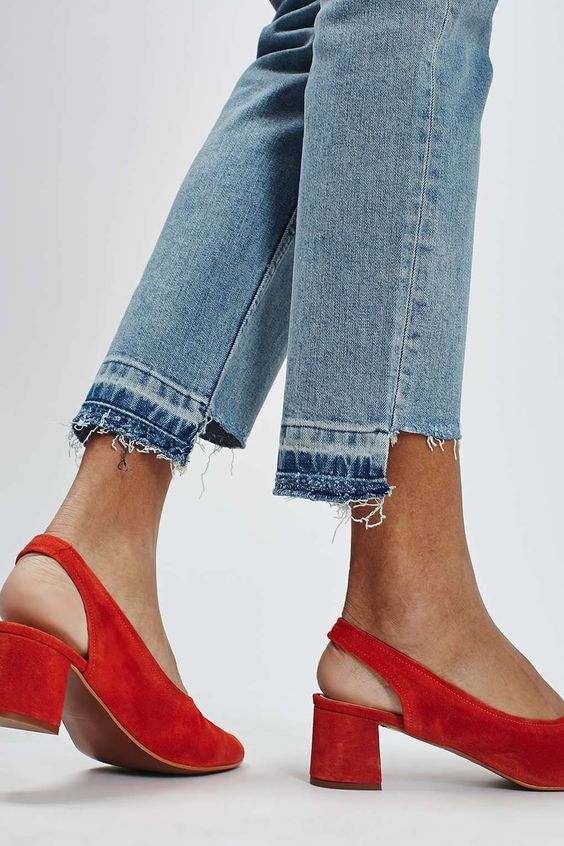 Embroidery
Having owned an embroidery shop with a wonderful partner, I'm thrilled with this trend.  Embroidery never goes out of style, appealing to the boho in all of us.  This season in particular, though, you'll see more of it in the shops and online.  Thinking of those pretty threads and designs makes my heart sing!
Bags:  Small and/or structured
Are you one to carry all your worldly possessions in your purse?  You may dismiss this small bag trend but I find it very freeing.  I haven't tried a microbag yet, but I did downsize to a small crossbody , carrying only the necessities.  My back and shoulder are thanking me.
Structured bags are always in style, giving a clean line.  When you want to add more refinement to your look, rely on a structured bag.
Fanny packs are back!   You'll see them worn over a shoulder and cross-body now in addition to the waist.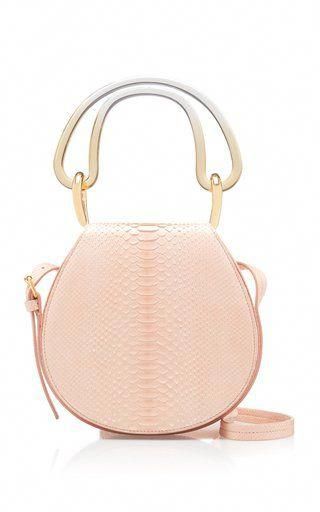 Suiting
I like the freshness and energy of a color suit so had to grab these pics from Zara.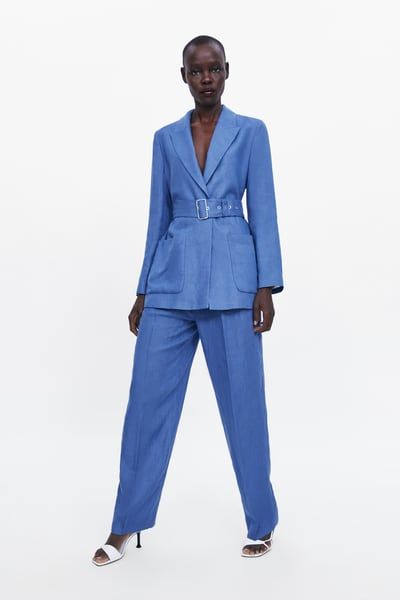 Hope you enjoyed this bit of Pinspiration!  For more trend photos, head to my Pinterest board for Spring/Summer 2019 Trends.
Are you wearing any of these trends?  Do you have any faves?  (Comment below)
With  mirth  and  laughter ,  let  old  wrinkles  come .         
–  Shakespeare.
Love,
Dee