If I could visit only one place in Paris, it would be…drum roll please…the Palais Garnier, or the Paris Opera.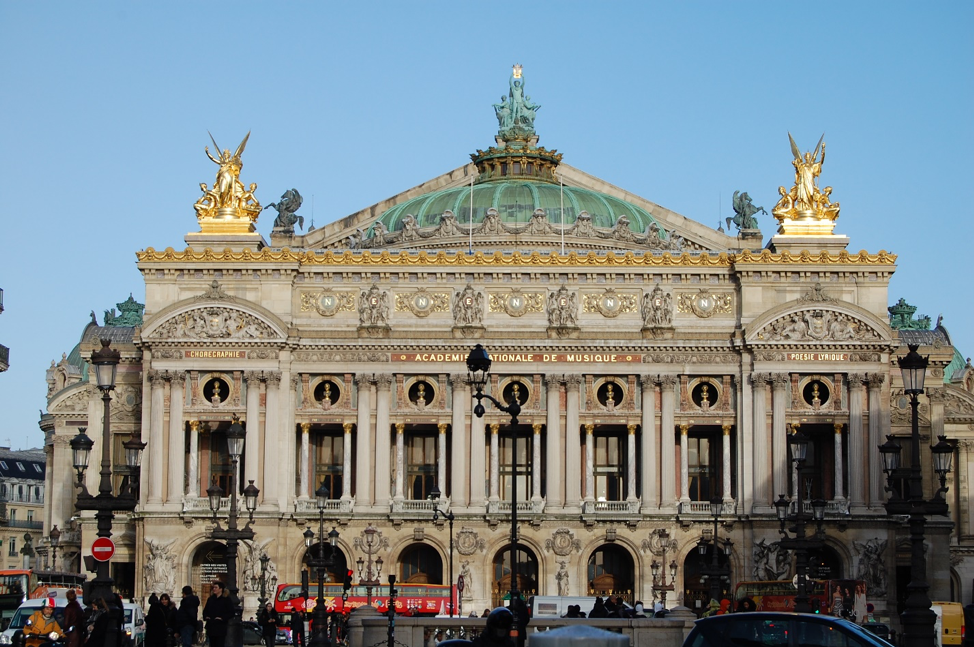 Built in 1861-1875, it is as symbolic of Paris as Notre Dame or the Louvre.  And yet, I didn't see it until my fourth visit to Paris.  I plan to return often when I'm in town.  Why?  Oh, the opulence, dahlings.  It is over the top.  In this case, more is definitely more.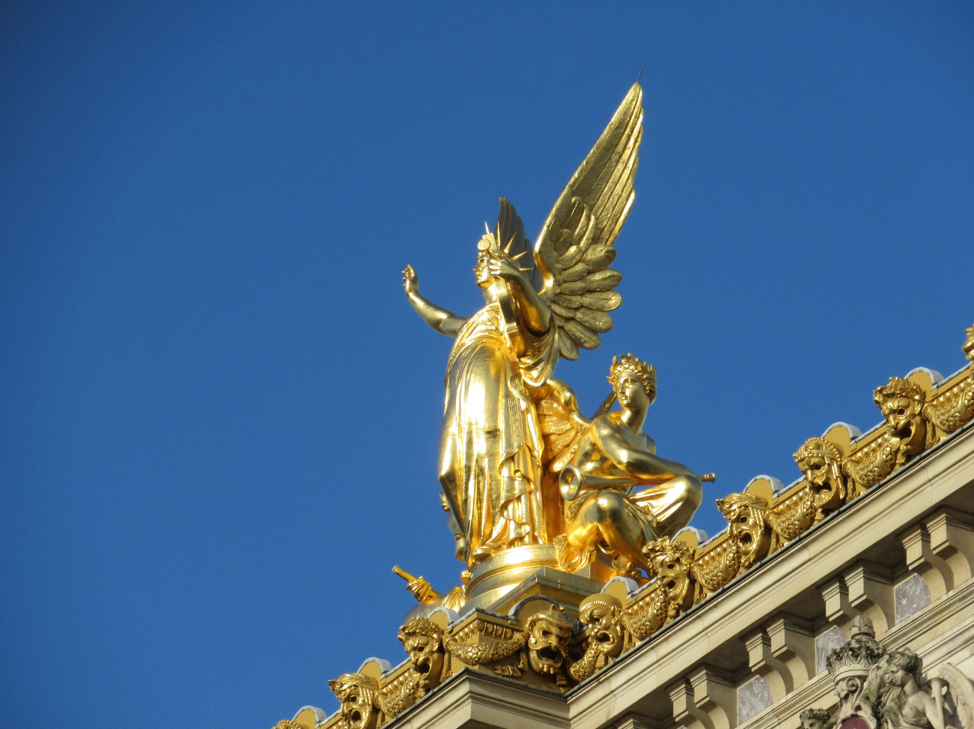 Speaking of over the top…L'Harmonie, 25 ft tall, with thespian masks lining the top of the building.
The French composer Auber is one of seven busts of great composers, all flanked by ornate columns, that decorate the front of the Opera.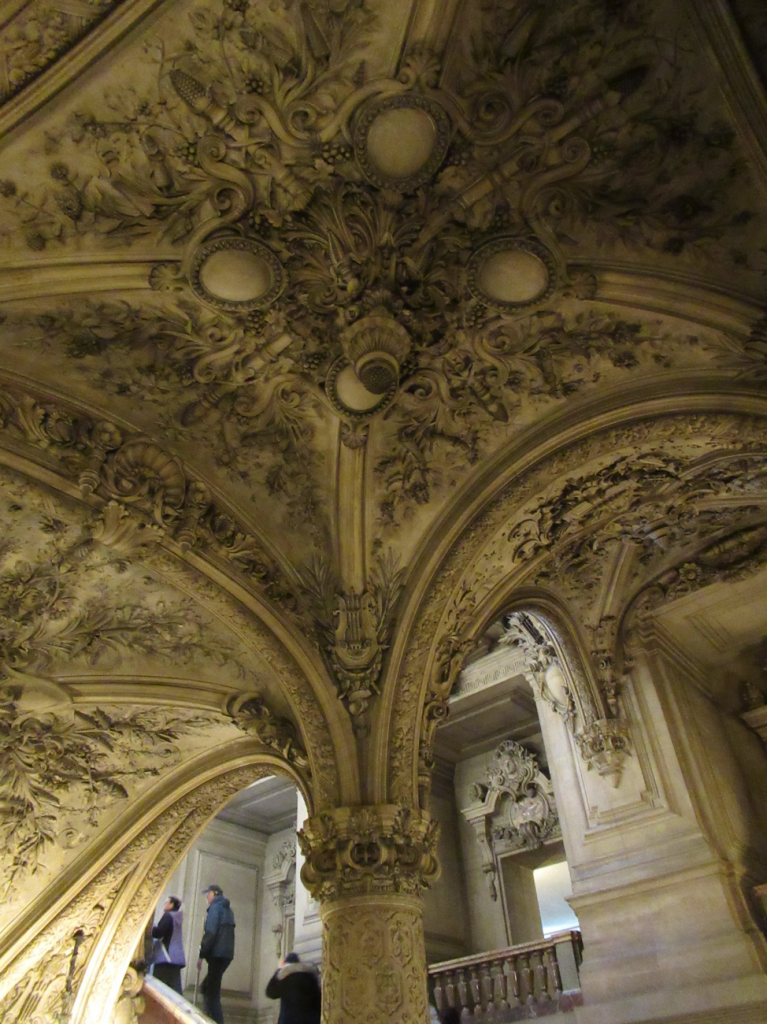 We entered on the bottom floor.  I was amazed by the decorative details.  I had no preconceived notions of what we would find in the Opera.  Hadn't seen pictures, didn't know the history, so I was going in with no expectations.  Blew my mind. Then we went upstairs and my head exploded.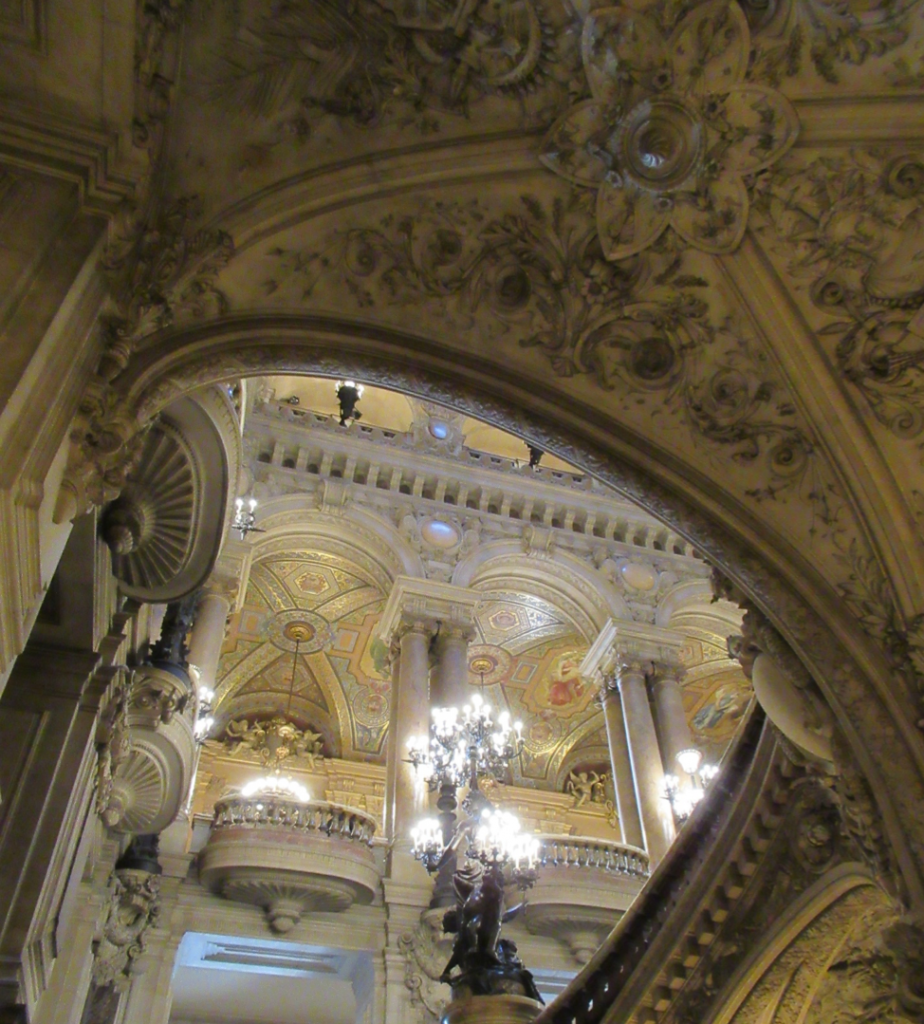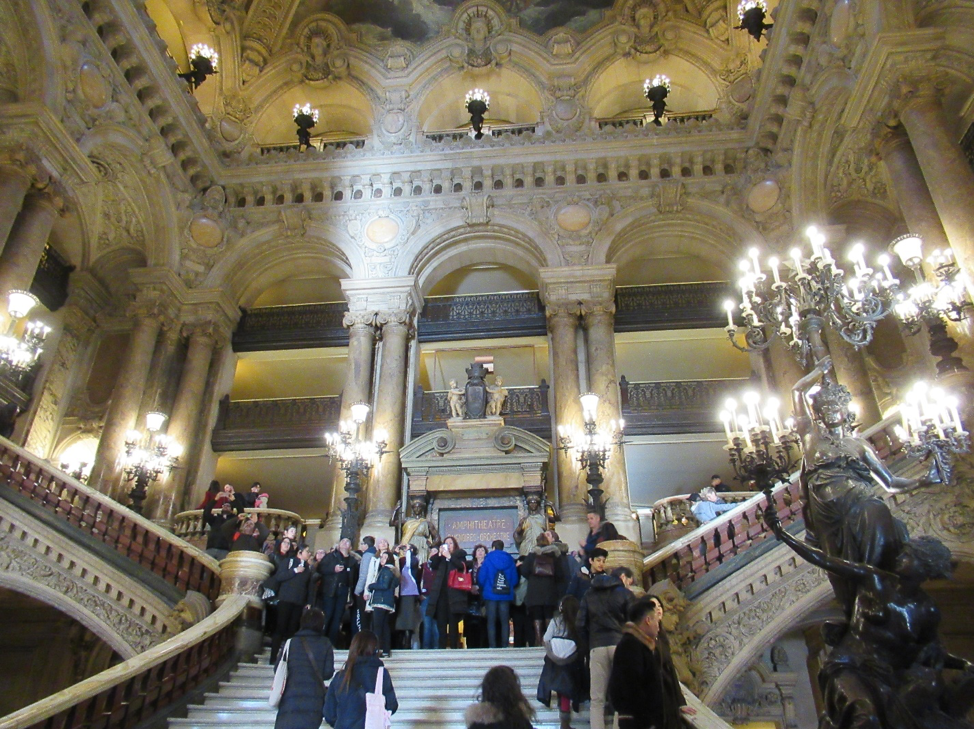 The Grand Staircase.  My ultimate dream is to be ascending these stairs in a gorgeous ice blue satin ball gown, yards and yards of luxurious fabric trailing down the steps behind me.  Yes, Grand indeed.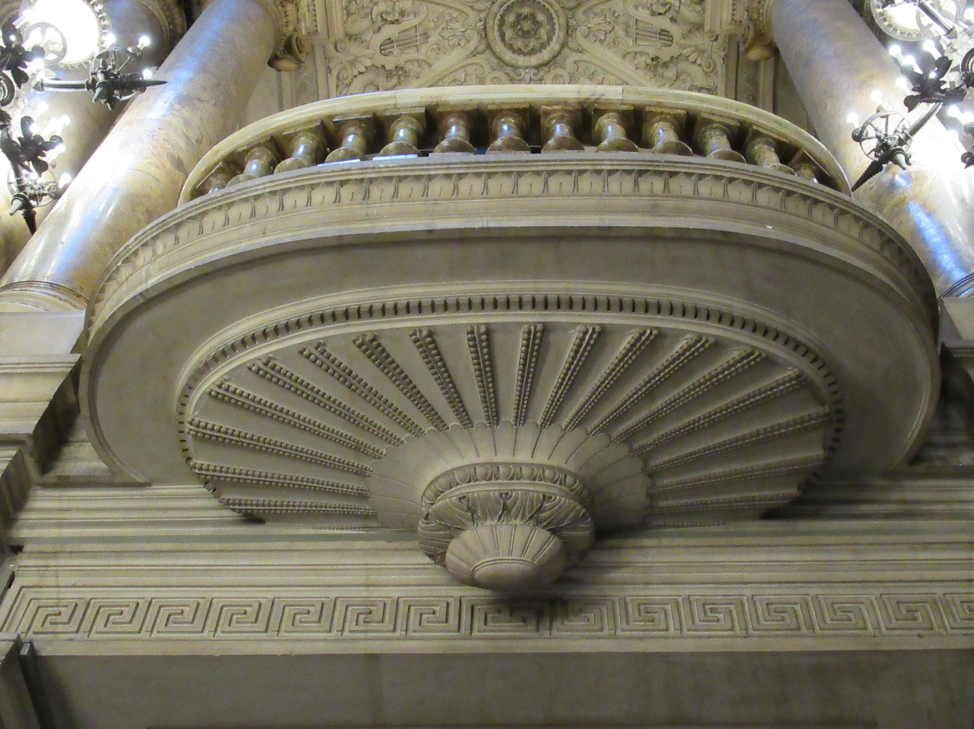 As a designer and someone who loves prints, I'm always taking pictures of patterns and architectural details that may be used as inspiration for print designs.  The Greek key is one of my favorite patterns.  I love its classical influence here and all the mixed patterns in this view.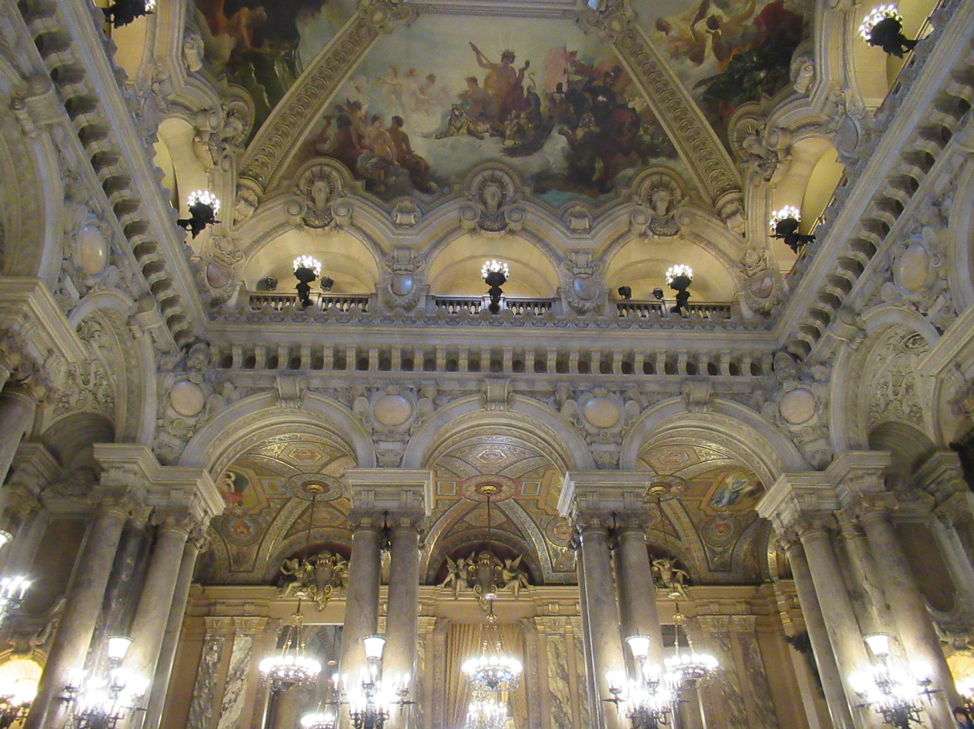 Opposite side of the Grand Staircase.  The paintings on the ceiling were done by Isidore Pils and completed 2 months before the Palais Garnier opened.  Garnier, the architect, thought they were too dark so he had Pils and his students re-do the paintings in place on the ceiling.  Pils got sick and his 2 students had to finish the work.  It was completed the day before the Opera opening!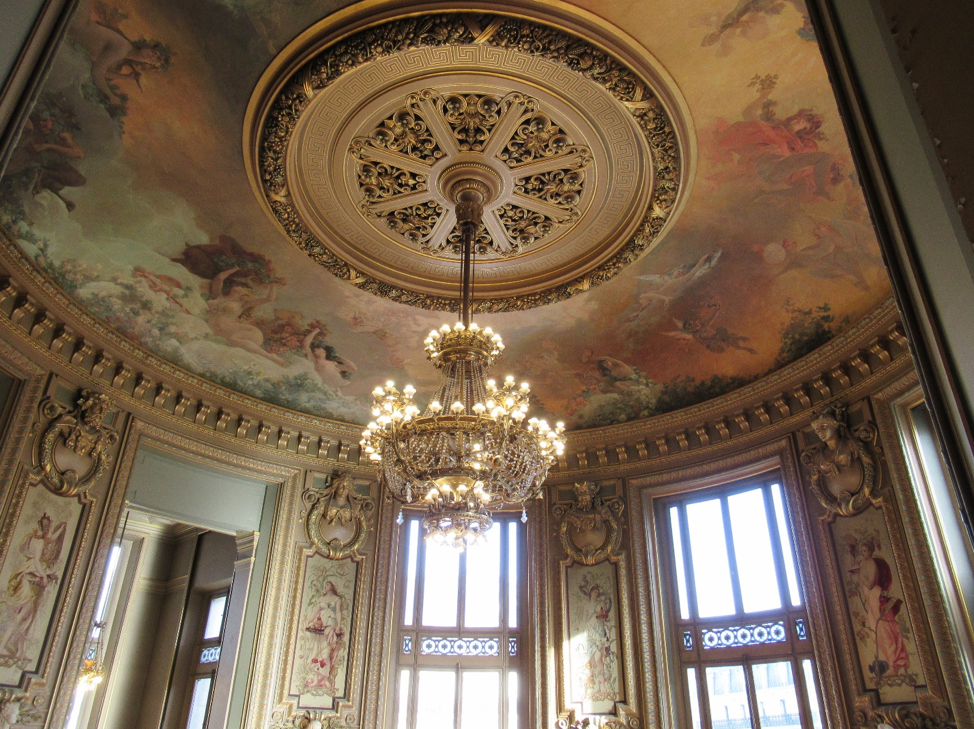 Rotunde du glacier, one of the salons.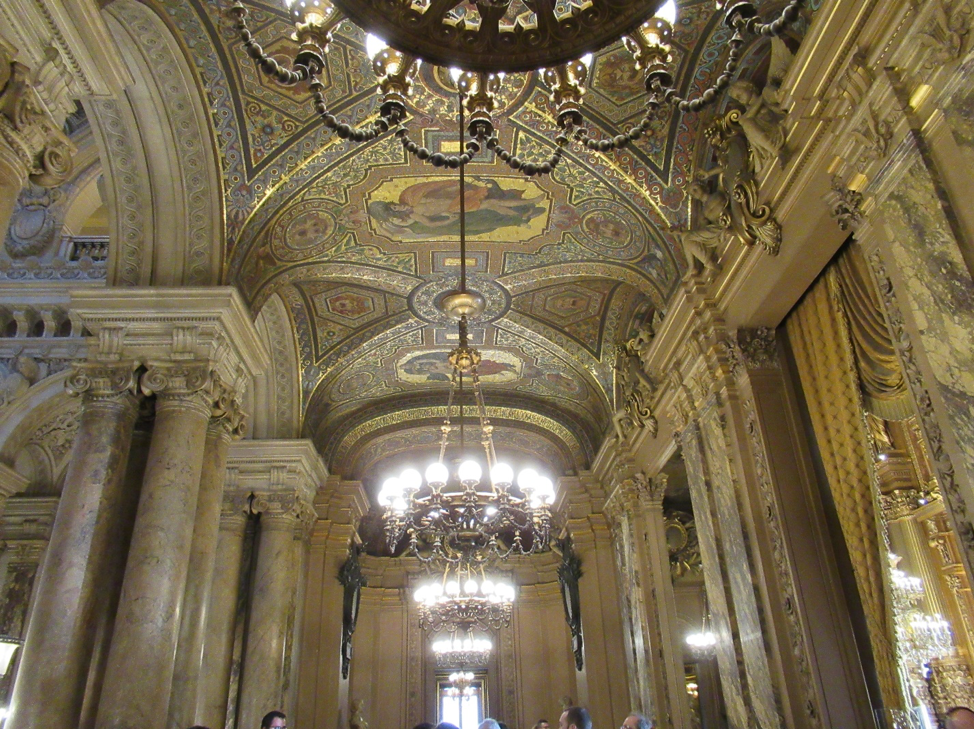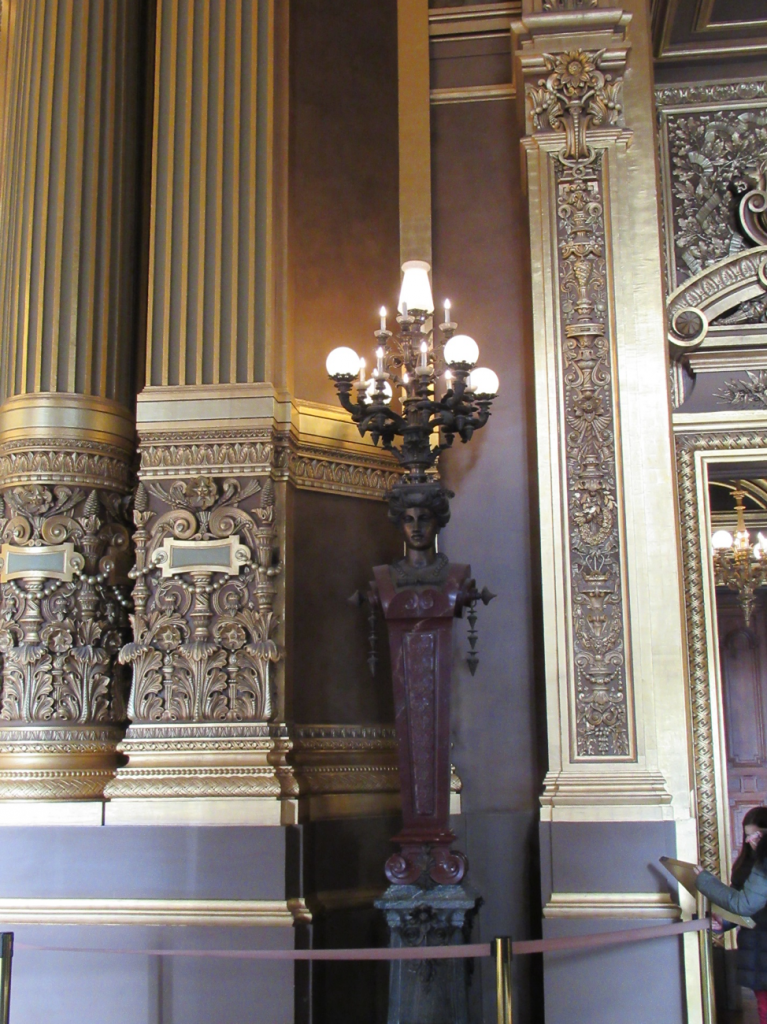 Beautiful detail everywhere AND a woman with a million brilliant ideas!
Grand foyer.  Baroque splendor.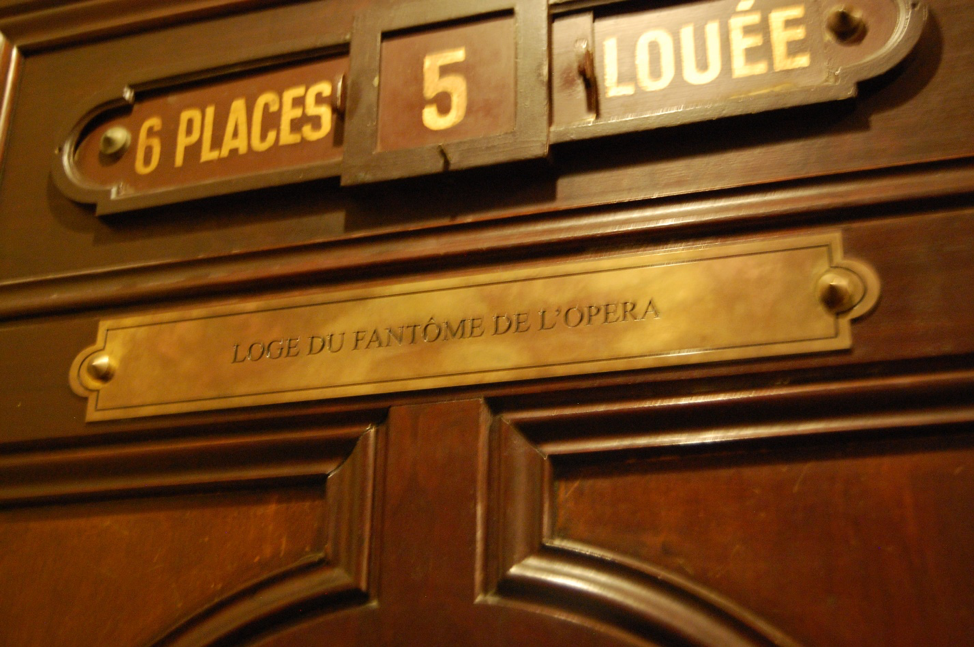 Yes, the Phantom of the Opera was inspired by the Paris Opera!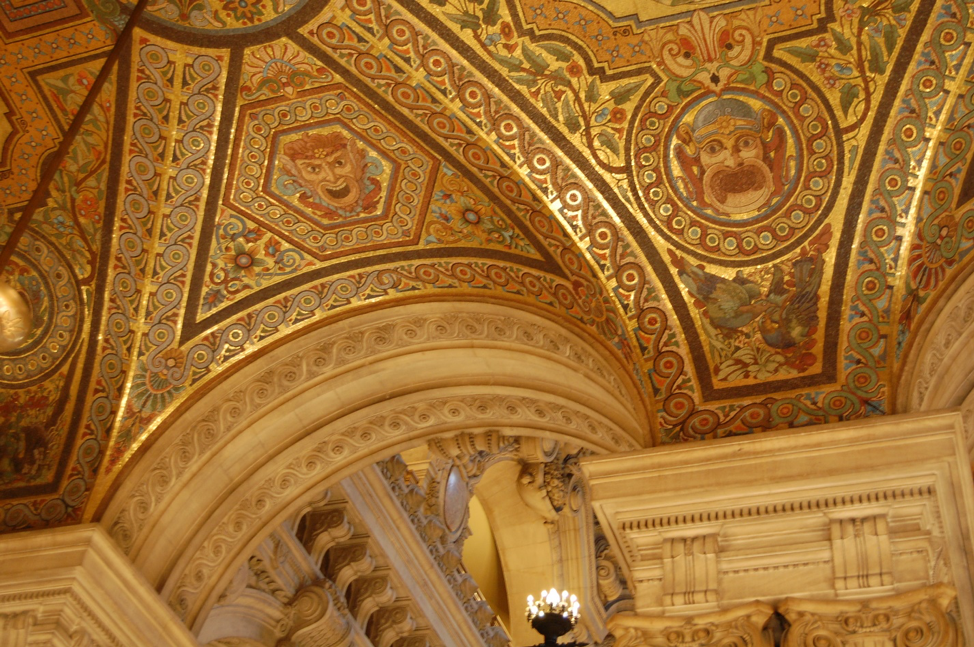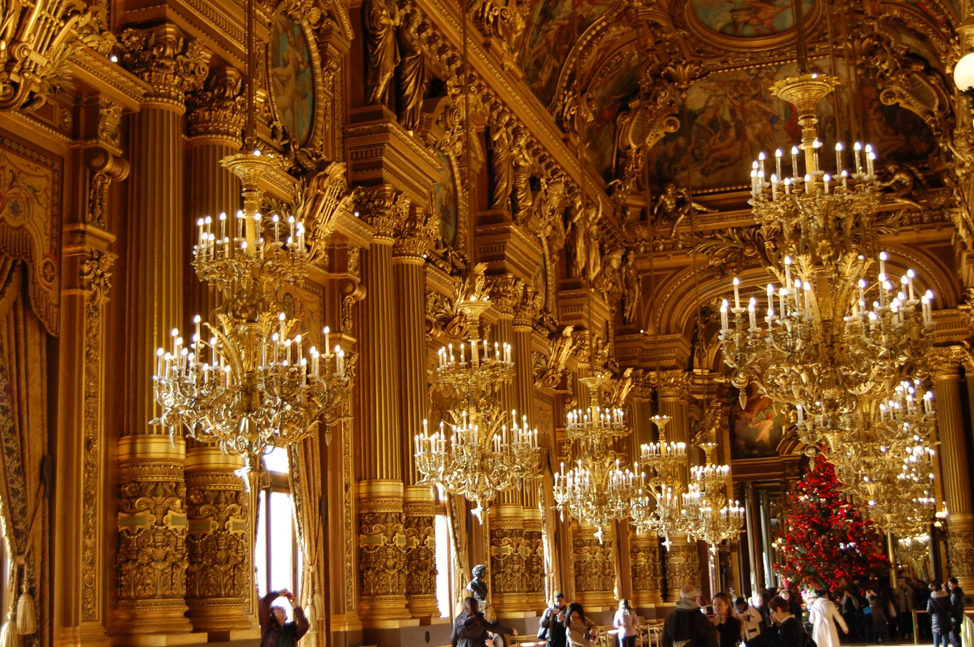 We visited at New Year's for my birthday and were delighted to see the Christmas tree still up in the Grand Foyer.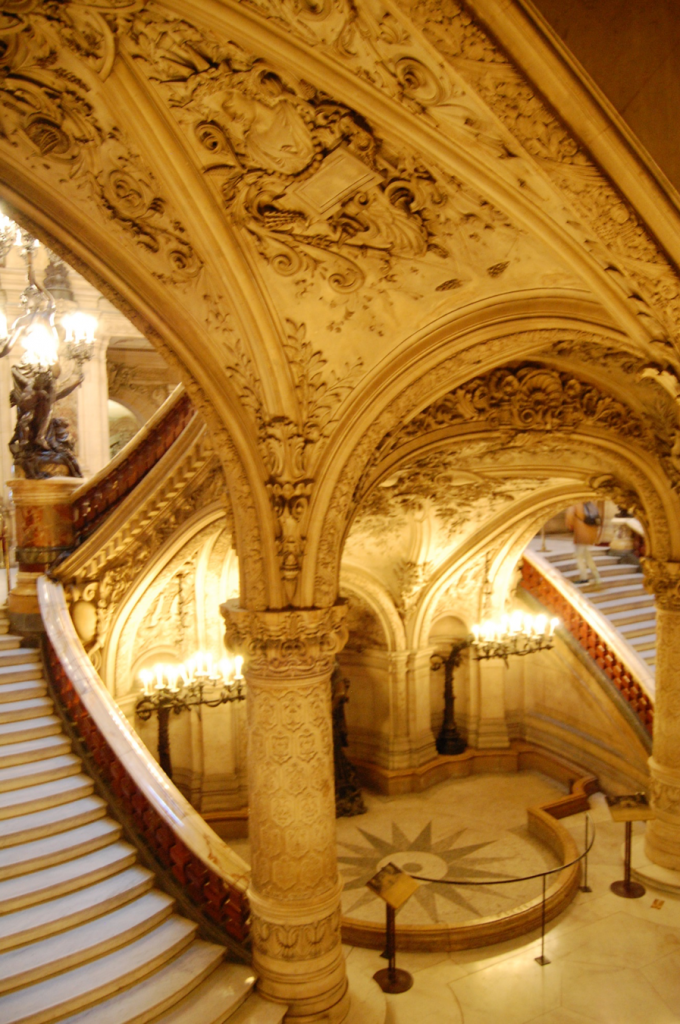 Hope you enjoyed this little piece of Paris!
With  mirth  and  laughter ,  let  old  wrinkles  come .         
–  Shakespeare.
Love,
Dee